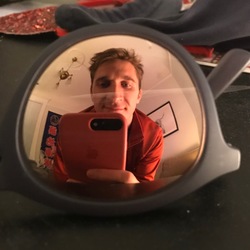 Hello! I'm Leo.
I'm a software engineer based in Mexico. I'm currently open to new (mainly remote) software engineer/machine learning positions. You can find my resume here.
Before working in tech, I was a student at the University of Massachusetts Amherst where I majored in biochemistry and molecular biology and worked in research labs.
These days I spend a lot of time thinking about cognitive science/AI, software design patterns, surfing, and homesteading, and following people like Tyler Cowen, Nassim Nicholas Taleb, and Joscha Bach.